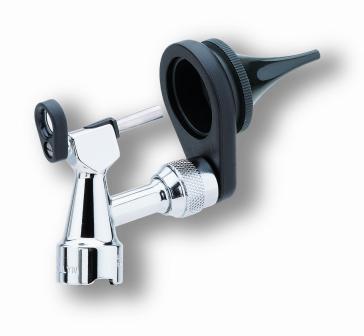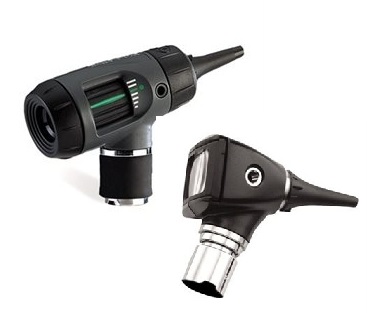 Cerumen Removal
While a number of otoscopes may be successfully used for cerumen removal, an otoscope with an operating head is ideal because not only does it provide illumination and magnification, its design allows instruments to easily pass through into the ear canal without compromising visualization or range of motion during mechanical removal. NOTE: using an otoscope as the primary light source during cerumen removal procedures may pose some challenges. To help identify the best light source for you, read the short yet practical tutorial "Otoscope or Loupe for Cerumen Removal" by A.U. Bankaitis, PhD.
Clinical Use/Diagnostics
The Welch Allyn 3.5V Halogen Diagnostic and the MacroView Otoscopes with NiCad rechargeable handles represent two of the most popular full-size otoscopes. Both are routinely used to view the external canal and tympanic membrane for the diagnosis of outer and/or middle ear pathologies. For the clinicians who need to visuals structures more clearly, the MacroView provides nearly twice the field of view and 30% higher magnification as compared to the original Welch Allyn diagnostic head and offers a focus wheel for fine tuning. Both the Welch Allyn 3.5V Halogen Diagnostic and MacroView heads will fit on the Welch Allyn Lithium Ion Rechargeable Handle. In addition, the halogen bulb of either head can be upgraded to an LED for maximum illumination.