Home

>

AudioWipes Prescription Pad (50 / pad)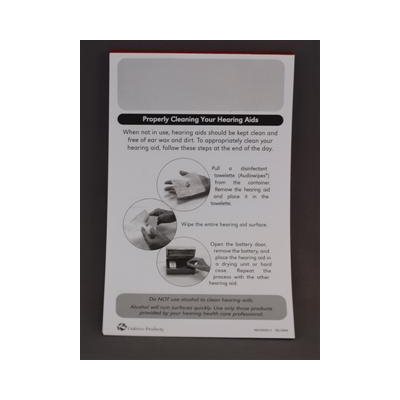 AudioWipes Prescription Pad (50 / pad)
Product Code: AW-DSG01
AudioWipes Prescription Pad is a 1/2 sheet of standard paper that outlines how patients should properly clean their hearing aids.

When counseling patients about their new hearing aids, tear off a sheet and give it to your patients to take home as a reference.

These prescription pads are free with a purchase of AudioWipes. Just ask for them! Your patients will appreciate it!
50 Sheets Per Prescription Pad