Amplified Stethoscope & Custom Hearing Aids, No Streamer

For medical professionals using CIC, Canal, or ITE hearing instruments without a streamer who want to continue wearing their hearing instruments during auscultation procedures, several options are available. Keep in mind, one solution will not necessarily fit all. Given the unpredictable nature of what solution may or may not work for a patient, the audiologist should be prepared to offer at least two options during the initial fitting.
Option One:
The option that will most likely generate the best results is the Thinklabs One (TL-One) amplified stethoscope with a pair of high quality headphones specifically designed for music enjoyment like Beats Executive, SoundTrue by Bose, or Monster DNA headphones (sold separately). For CIC wearers, depending on the depth of the fit, it may be worth trying to use the TL-One with the insert earphones packaged with the amplified stethoscope.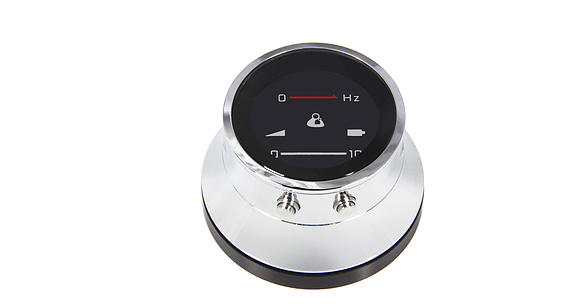 Option Two:
The 3M Littmann CORE Digital Stethoscope utilizes Bluetooth technology to support wireless auscultaition using the Eko App & headphones, Bluetooth-enabled hearing aids or other devices.

Option Three:
Another option includes selecting one of three modified versions of the E-Scope II whereby the traditional stethoscope earpieces have been removed, offering the ability to to attach a headphone. As with the TL-One, the hearing instruments remain in the ears while the user places the headphones over the ears during auscultation procedures. The three models of the modified E-Scope II differ from one another as a function of the packaged headphone available as each model is packaged with a specific type of headphone as follows:
Item #718-7710: E-Scope II with traditional headphones
Item #718-7711: E-Scope II with convertible headphones
Item #718-7715: E-Scope II with oversized headphones

Option Four:
A couple of other options are available that involve the use of an amplified stethoscope with traditional earpieces, including the E-Scope II (#718-7710) and 3M Littmann For the custom hearing instrument wearer, stethomate tips could be attempted although the success rate remains relatively low (less than 30%). Another option for custom hearing instrument wearers involves ordering special earmolds designed to serve as an interface between the custom hearing instrument and the traditional earpieces of an amplified stethoscope. Although not ideal, final option involves removing hearing instruments from the ears prior to performing auscultation procedures. For more general and up-to-date information, be sure to check out the Amplified Stethoscope section of A.U. Bankaitis's Audiology Blog.